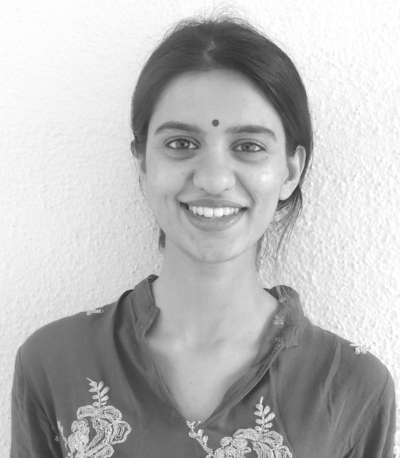 Amrita Vasudevan
Research Assistant
amrita[at]itforchange[dot]net
Amrita is engaged in policy research on Internet-related public policy issues and inclusive e-governance. She is currently handling a regional research study on evaluating the effectiveness of existing legal-institutional response mechanisms to technology-mediated Violence Against Women in South Asia, focusing on two country-contexts: India and Bangladesh.

Amrita has previously worked with a Member of Parliament as part of the Legislative Assistance to a Member of Parliament Fellowship offered by PRS Legislative Research. She holds a Masters in Law from NALSAR University, Hyderabad, with a specialisation in intellectual property rights.

Read Curriculum Vitae here.

---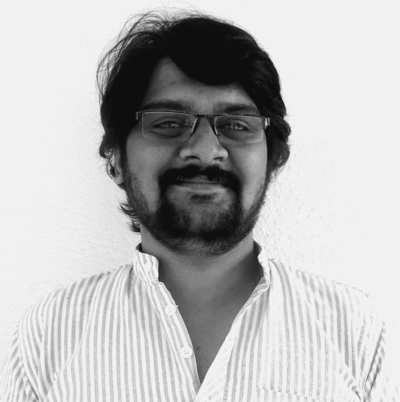 Anand Devaraj
Programme Associate
anand[at]itforchange[dot]net
Anand works as a Programme Associate in the education team. He has been working with government high schools to assist teachers in innovating new pedagogies in the classroom. He has been exploring multi-lingual approaches to language learning, through ICT integration. He has facilitated varied language activities with teachers and students, including activating libraries, fostering creativity in teachers and students to create prose, poetry, digital stories, wall papers and magazines in these schools.

Prior to joining ITfC, he worked as a Kannada Teacher in JSS Composite PU college in Bengaluru for 8 years. He has been working with the Bengaluru Nagara Zilla Vichara Vedike (Bengaluru District Thinkers Forum) for teaching Kannada to non-Kannadigas in the city. He has participated in discussions on Vachana Sahitya (Vachana literature) in various events in different districts in Karnataka and Tamil Nadu. He also writes on issues connected to ICT integration and language learning.

Anand has completed his Masters in Kannada from Kuvempu University, Diploma in Inscriptions studies from Hampi University, and has cleared his NET exam in Kannada. He also holds a Masters in Economics from the University of Mysore.

---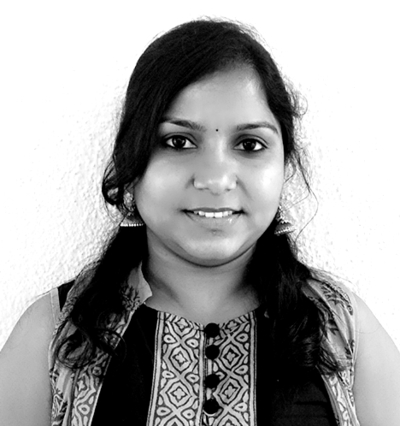 Ashwini Morey
Office Manager cum Secretary
ashwini[at]itforchange[dot]net
Ashwini is Office Manager cum Secretary at IT for Change. She was also elected as ladies representative during her study term. She was working as business development executive, since March 2010 at Synova Innovative Technology Bangalore.

She has done her Bachelor of Arts in English Literature from Mysore University.



---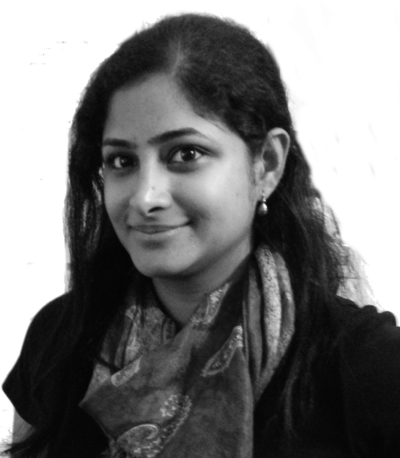 Deepti Bharthur
Research Associate
deepti[at]itforchange[dot]net
Deepti Bharthur is a Research Associate at IT for Change. She contributes to academic, action, and policy research in the areas of e-governance and digital citizenship, data economy, platforms and digital exclusions. She has also coordinated and co-developed design based digital interventions for gender training and leads fund-raising and grant development activities at the organization.

She received her PhD in Media and Communication from Bowling Green State University in 2015, where her thesis work was on the policy architecture of rural connectivity in India.

Read Curriculum Vitae here.

---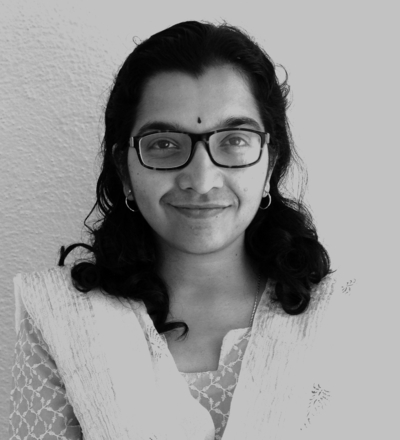 Nandini Chami
Senior Research Associate
nandini[at]itforchange[dot]net
Nandini's research is in the areas of digital rights and development, and women's rights in the information society. She has supported the organisation's advocacy efforts around the 2030 development agenda on issues of 'data for development', and digital technologies and gender justice. She also provides strategic support to IT for Change's field centre Prakriye in its training programmes for women's rights groups on adopting digital tools in their field practice, and critical 'education for empowerment' for rural adolescent girls.

She has a Masters in Urban and Rural Community Development from the Tata Institute of Social Sciences, Mumbai.

Read Curriculum Vitae here.
---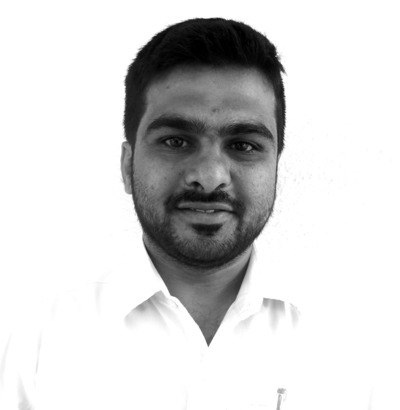 Prasanna Kumar Gowda B. K.
Office Administration Assistant
prasanna[at]itforchange[dot]net
Prasanna is the Office Administration Assistant at IT for Change. He joined our team in May, 2008. He is in charge of all work related to office maintenance, providing administrative support to ITfC's directors and staff - mainly the admin and accounts officers. Before joining IT for Change, he worked at Prakash Motors and Primus Kabsons.

Prasanna's strengths are patience, pro-activeness and availability. He is a social media fan and an excellent cricket, volleyball and chess player.


---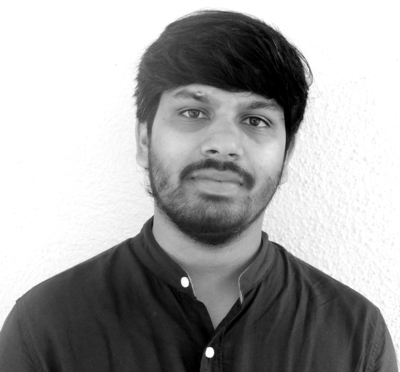 Rakesh B
Project Associate - IT
rakesh[at]itforchange[dot]net
At IT for Change, Rakesh is responsible for technology training and system administration. He has designed and conducted workshops for NGOs, educational institutions and government officials on Free and Open Source Software platforms and tools. He also supports workshops conducted for teachers and teacher educators on integrating ICT in education. His work has taken him to all parts of Karnataka and also to other states in India. He is an expert in configuring custom distributions of the Ubuntu GNU/Linux operating system and he has provided these to teachers in all these locations.

He has completed his diploma in Electrical and Electronics from the SJM Polytechnic, Challakere and the CCNA course from Jetking in Davangere. His areas of interest include Free and Open Source Software and networking.


---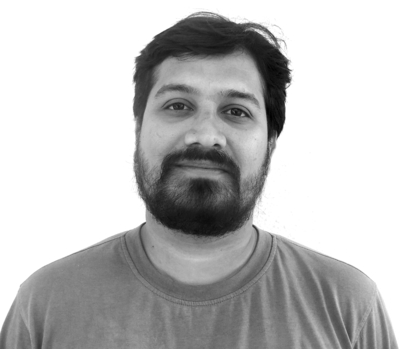 Sandeep P
Senior Accounts Officer
sandeep[at]itforchange[dot]net
Sandeep is responsible for Financial Accounting and Management Accounting at IT for Change. He runs a fairly sophisticated accounting system, catering to the diverse needs of multiple funders and statutory agencies, covering the activities of the various divisions of IT for Change. His responsibilities also include banking, finance and audit.

He has completed his B.Com in Bengaluru University and is pursuing his Chartered Accountancy from the Institute of Chartered Accountants of India. Prior to joining IT for Change, Sandeep has worked with two accountancy and audit firms, where he acquired deep experience connected to accounting, taxation and audit.

---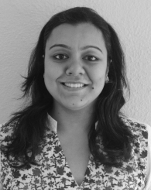 Swati Mehta
Communications Associate
swati[at]itforchange[dot]net
Swati is a Communications Associate, leading IT for Changes' communication strategy. She works closely with all the programs, ensuring a robust and integrated digital and social communications framework for the organisation. Her research interests include digital rights, politics of data, digital sociology, and the politics of transparency and secrecy in open governance.

Swati brings with her 8 years of experience in communications and advocacy, having previously supervised the digital media and advocacy space for international organisations like Greenpeace. She has also been a mentee to aspiring women leaders as part of the World Pulses Voices of the Future programme and has also worked on a UNDP Innovation Project, which used integrated methods and visual analytics to learn from the experience of climate change adaptation.

Her interest and experience in digital media and advocacy drove her to to acquire a second MA in Digital Media and Culture from the University of Warwick. This has only sharpened her interest to research the complex and subsuming intersections between technology and society. While she thrives on digital, Swati has also worked in print media as a sub editor and reporter.

---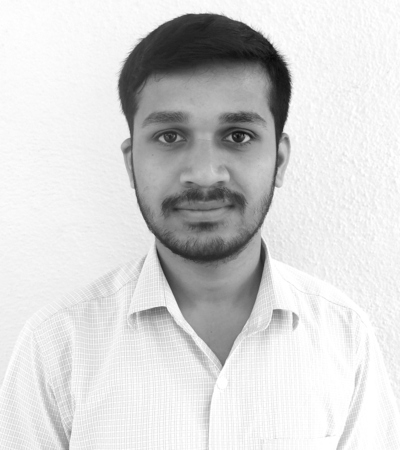 Sunil C
Program Assistant
sunil[at]itforchange[dot]net
Sunil joined IT for Change on June 2013 as accounts intern and after completing his internship, he his working as Program Assistant since November 2016.

Sunil has completed his Bachelors in Commerce from Bengaluru University.



---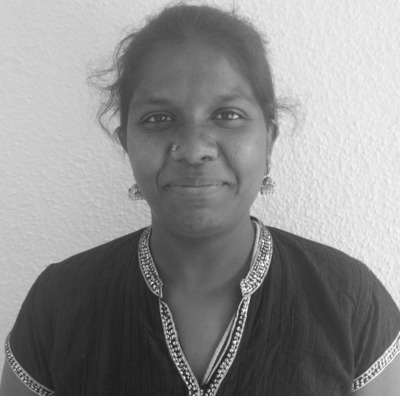 Tamilarasi
Support Staff
Tamilarasi maintains the cleanliness and positive vibe of our office premises. She has two children, Stephen who is in class two and Sudha-Mary who is in class 3.




---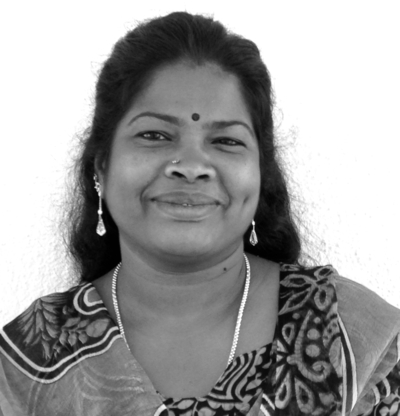 Valli
Support Staff
Valli makes fabulous lunches for the team and keeps our tummies happy. She has two children, Prithviraj who is in class two and Pramod, who is in UKG.




---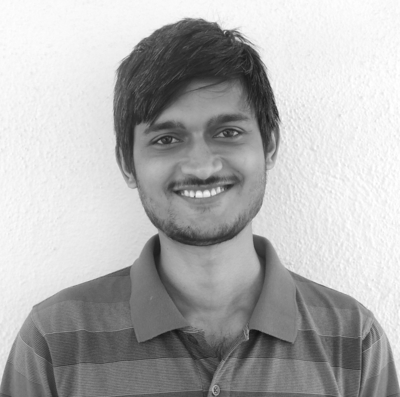 Yogesh K S
Technical Associate
yogesh[at]itforchange[dot]net
At IT for Change, Yogesh is responsible for the design, development and maintenance of the cloud infrastructure. He is a keen Free and Open Source enthusiast and supports the expanding use of FOSS at IT for Change. He is an expert in various FOSS tools, including those that can be used for educational projects. He collaborates with online communities to improve the FOSS applications that are used in the organization and by other organizations that ITfC works with. This includes Drupal and MediaWiki, apart from the basic Office related applications. He is an avid contributor to the localisation of most commonly used FOSS applications including Firefox, VLC. to his language, Kannada. He also actively contributes open collaborative projects like OpenStreetMap and Wikipedia.

He has completed his Bachelors in Computer Science and Engineering from the Government Engineering College in Hassan, which is affiliated to the Visveswaraiah Technological University, Belgaum.



---
Prakriye - Centre for Community Informatics and Development (CCID) Team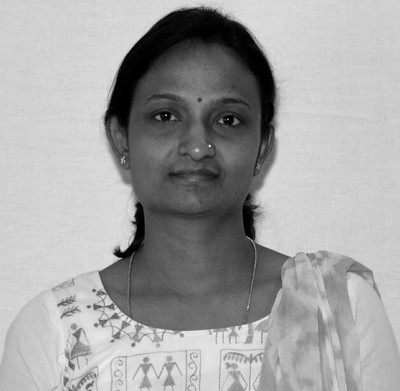 Anupama Suresh
Coordinator - Programs
anupama.s[at]itforchange[dot]net
Anupama has completed her Postgraduation in Human Development from the University of Mysore, with 14+ years of experience in the areas of programme and project management - inclusive of operations, capacity building, resource management and relationship management. She has worked in Karnataka and Tamil Nadu, in the areas of micro finance, watershed, water and sanitation, nutrition, livelihood, gender issues, empowerment, HIV AIDS etc.




---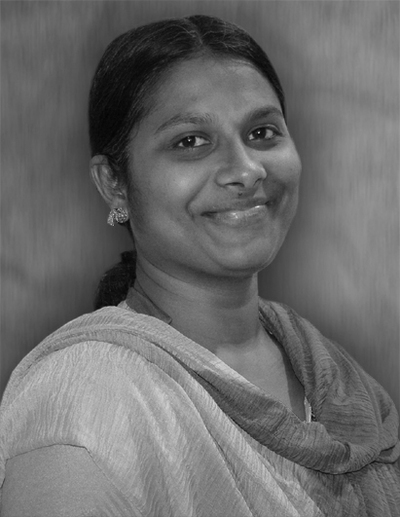 Shreeja
Senior Field Associate
shreeja[at]itforchange[dot]net
Shreeja has a Masters in Women's studies from University of Mysore. She has been associated with Kelu Sakhi by writing scripts for the comperer, rendering voice, and editing. She also facilitates community meetings.




---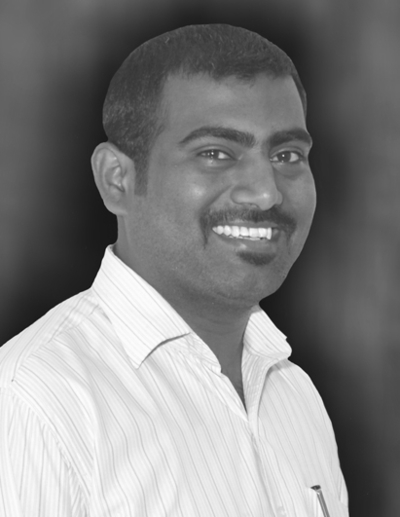 Harisha
Senior Field Associate
harisha[at]itforchange[dot]net
Harisha has a Diploma in Rural Development and has finished his BA from KSOU. He primarily takes care of the Namma Mahithi Kendras (community telecentres). He also contributes to community radio programme by rendering his voice and writing scripts.




---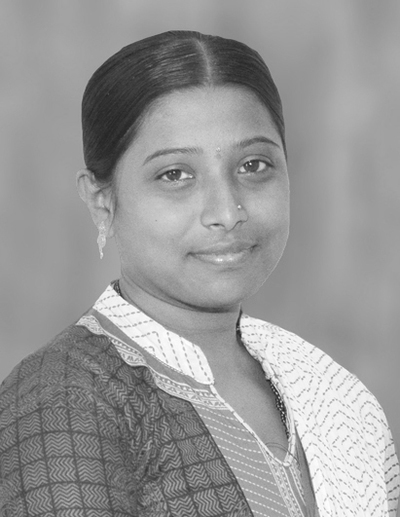 Chaya
Admin Assistant
chaya[at]itforchange[dot]net
Chaya has completed her bachelors in business administration and she works as admin assistant in Mysuru office.




---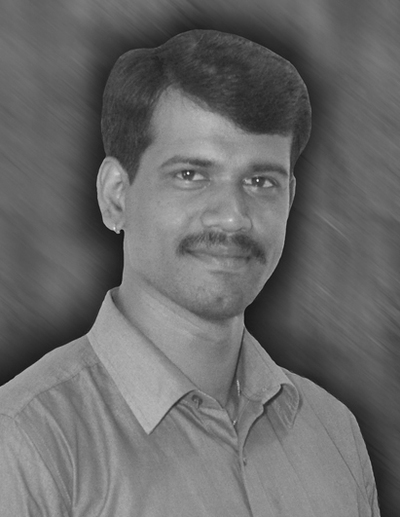 Shabhareesh
Senior - Technical support
Shabhareesh[at]itforchange[dot]net
Shabareesh has trained in hardware and networking from Jetking. He has completed his BA from the Karnataka State Open University(KSOU). His primary role involves providing technical support at the community-run telecentres. He also engages in giving technical trainings to intermediaries at our information centres. He is passionate about free software and gets involved in the capacity-building workshops. He also contributes to film-making – editing, camera work, etc.




---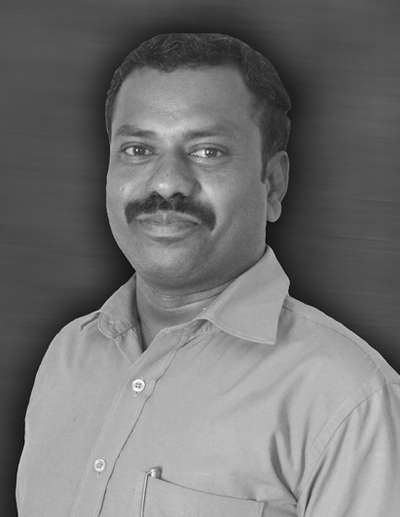 Somashekar
Junior Field Associate
somashekhar[at]itforchange[dot]net
Somashekar has completed his bachelor's degree in education. He supports Namma Mahiti Kendra and takes care of multimedia editing.




---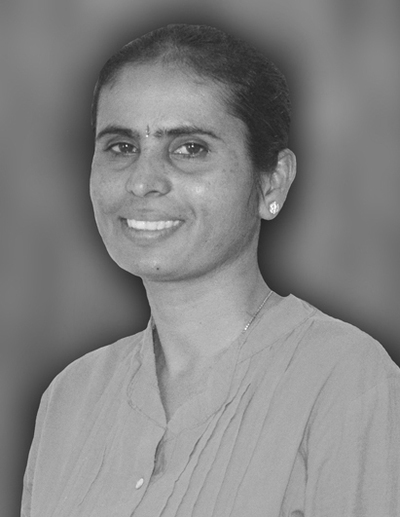 Suvarna H.C
Senior Field Associate
suvarna[at]itforchange[dot]net
Suvarna H.C is a Senior field associate at IT for Change. She supports Namma Mahiti Kendra and takes care of multimedia editing. She holds a Masters in Non-Profit Management from the University of Mysore. She has worked with NGOs in the areas of health and research.




---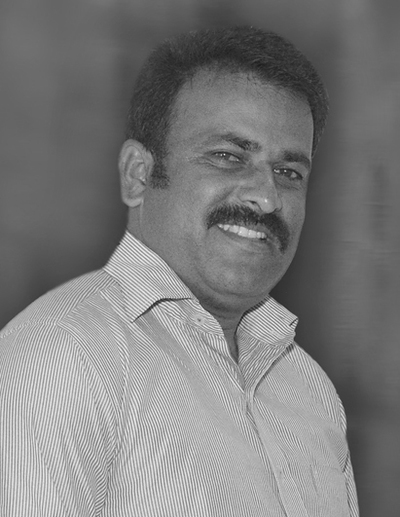 Tilak Rajkumar
Admin Support and Driver
tilak[at]itforchange[dot]net
Tilak is the official driver. He is an expert videographer. He provides administrative assistance to the Prakriye team and takes care of logistics.



Tags: