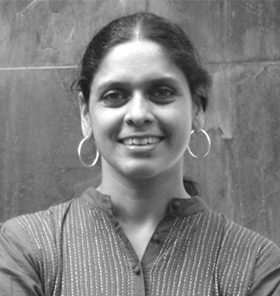 Executive Director and Senior Fellow
Anita Gurumurthy is a founding member and executive director of IT for Change, where she leads research on the platform economy, data and AI governance, democracy in the digital age, and feminist frameworks on digital justice. Anita actively engages in national and international advocacy on digital rights and contributes regularly to academic and media spaces. She serves as advisor and expert on various bodies including the United Nations Secretary-General's 10-Member Group in support of the Technology Facilitation Mechanism, the Paris Peace Forum's working group on algorithmic governance, Save the Children's ICT4D Brain Trust, and Minderoo Tech & Policy Lab's Board.
Read Curriculum Vitae here.
Directors