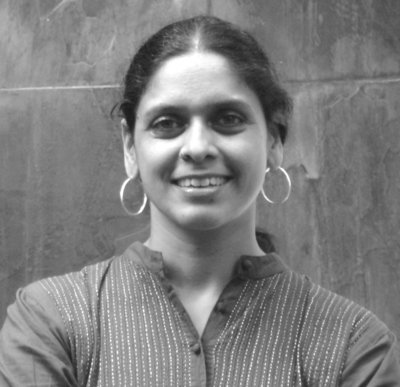 Anita Gurumurthy
Executive Director
anita[at]itforchange[dot]net
Anita Gurumurthy is a founding member and executive director of IT for Change, where she leads research collaborations and projects in relation to the network society, with a focus on governance, democracy and gender justice. Her work reflects a keen interest in southern frameworks and the political economy of internet governance and data and surveillance. Anita engages actively with policy makers, practitioners, social movements activists and the academic community to expand and deepen conversations on the digital, as it rewires social justice, gender relations and citizenship rights. She also directs and draws inspiration from the work of Prakriye, IT for Change's field centre, that works with rural communities, promoting women's and girls' leadership and digital capabilities.

Anita is part of the Feminist Alliance for Rights, a global advocacy platform that emerged during the SDGs process and on the International Steering Committee of the Global Alliance on Media and Gender. She also serves as a member of the Science and Technology Constituency of the Asia Pacific Regional CSO Mechanism. She was invited to be part of the Karnataka State Committee to address violence against women, set up by the Department of Women and Child Welfare in 2017.

Read Curriculum Vitae here.
---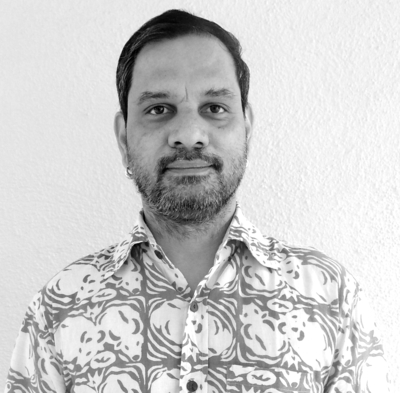 Gurumurthy Kasinathan
Director
guru[at]itforchange[dot]net
Gurumurthy Kasinathan is founder and director of ITfC. He has 28 years of experience in the development and corporate sectors. Guru leads ITfC projects in the area of education, including in research, demonstration projects, systemic teacher education reform and policy advocacy. His areas of expertise include open educational resources, ICT integration in education and school leadership.

He is a visiting faculty at TISS Hyderabad for their MA Education program. He was earlier with Azim Premji Foundation, where he was deputed to work in the 'Policy Planning Unit'in the Karnataka education department. Prior to that he was with Oracle Financial Services and A.F.Ferguson Management Consultancy Services, where he designed, implemented and managed global software projects.

Read Curriculum Vitae here.
---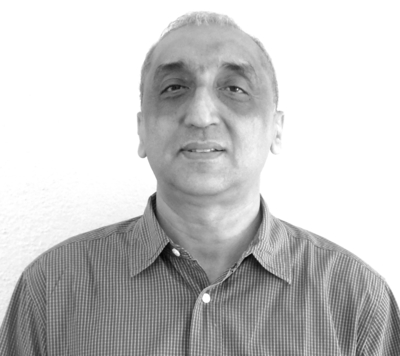 Parminder Jeet Singh
Executive Director
parminder[at]itforchange[dot]net
Parminder leads IT for Change's work in the areas of governance reform and Internet Governance. He was closely involved with setting up the field centre of IT for Change, Prakriye – Centre for Community Informatics and Development, and led its work for many years. He has been working in close association with many civil society networks in India and worldwide in the areas like right to information, trade governance, ICTs for development and community informatics. In the area of governance reform and ICTs for development, he has worked on many committees of governments, and inter alia helped come up with the government of India's report on proactive disclosures under the right to information, and had led a study for the Knowledge Commission of the state of Karnataka for setting up rural knowledge centres. He has also contributed to e-governance thinking and strategies of organizations like UNDP, India, and ActionAid.

Parminder has been closely associated with global governance processes in the area of Information Society and Internet since the World Summit on the Information Society (WSIS) in 2005. In this regard, he has been been a Special Advisor to the Chair of The UN Internet Governance Forum (IGF) and an Advisor to UN Global Alliance on ICTs and Development. He has been a civil society member of the two Working Groups that have been set up the UN Commission on Science and Technology for Development in the follow up of the WSIS – one of improvement to the IGF and another on operationalization 'enhanced cooperation'. Parminder was the first elected co-coordinator of the Civil Society Internet Governance Caucus, then the premier global civil society network in this area. He has been a founding member of the global Internet Rights and Principles group and is on its steering committee. Parminder has been a key figure in organizing a new coalitions of civil society organizations from across the world, called the Just Net Coalition, for promoting a just and equal Internet. Currently, he is active in developing the Internet Social Forum initiative.

Read Curriculum Vitae here.
---
Sriranjani Ranganathan
Deputy Director
ranjani[at]itforchange[dot]net
Sriranjani Ranganathan is Deputy Director of IT for Change. She has over 17 years of experience in the development and corporate sectors. She leads ITfC work in curriculum design and development, school development, teacher education and education research projects. Her areas of expertise include teacher education, environment education, Science and Mathematics education and open educational resources. She leads a project on ICT integration in school and classroom processes including in Mathematics and Science education, in a set of government high schools in Bengaluru. She led a similar project earlier in Yadgir, one of the most educationally backward districts of Karnataka.

She has designed and delivered courses for diploma, under graduate and post graduate programs in education offered by various institutions and universities. She is a member of committees of the central and state governments for designing ICT curriculum in education, including the development of the National ICT Curriculum by NCERT, the state ICT text book and hand book for Telangana state and the diploma in teacher education for Karnataka state. She was earlier with The Valley School, Krishnamurti Foundation and prior that with Bristol Myers Squibb (New Jersey) and the Industrial Development Bank of India. She has been associated with the tribal schools in the Kaigal Education and Environment Programme and is one of the founders of the Learning Network, a community of educationists in India.

Read Curriculum Vitae here.