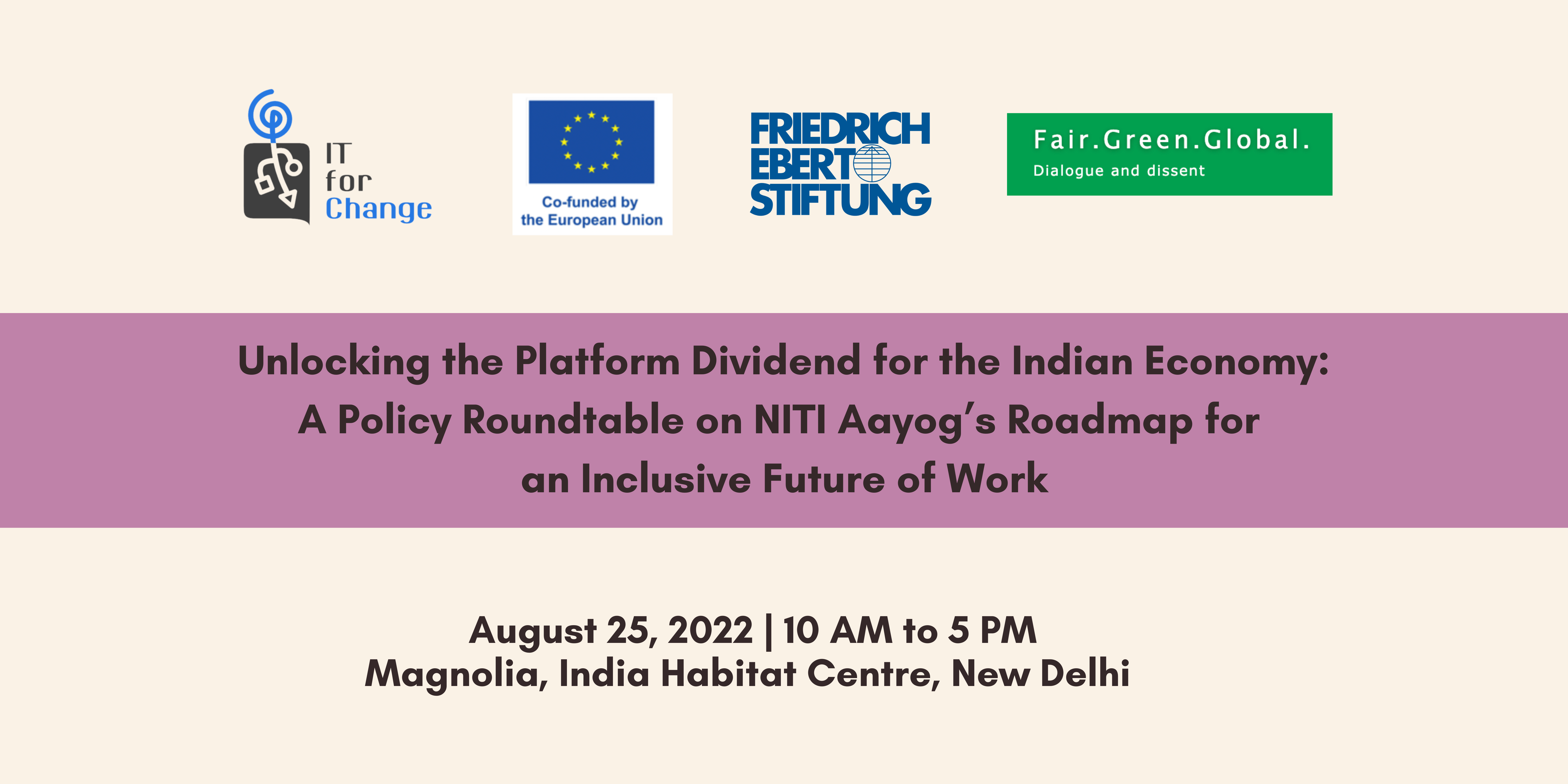 In June 2022, the NITI Aayog published a research report Titled " India's Booming Gig and Platform Economy - Perspectives and Recommendations on the Future of Work", mapping the opportunities and challenges in India's platformising economy, and coming up with recommendations for a future of work agenda.
In order to engage with this report and deepen the debate on leveraging the platform dividend for an inclusive future of work in the Indian economy, IT for Change is hosting a round table consultation on August 25, 2022 at the Indian International Centre, New Delhi. This workshop is supported by EU, FES and FGG.
The deliberations from this consultation will be sent to NITI Aayog in the form of a set of recommendations to feed into a 'Platform India' roadmap of the government. We see an opportunity here to crystallise and channel additional/different perspectives on platformisation and future of work(ers) from academia and civil society, reflecting the evidence from research and practice that several organizations have pursued in the past years.