Nov 2019
The platform model has emerged as a game changing force, transforming economic activity across key sectors. Platformization as the process of such a shift towards new modes of production and exchange serves as the pièce de résistance of global economic organization in the digital paradigm.
IT for Change's research project, 'Policy Frameworks for Digital Platforms – Moving from Openness to Inclusion' (2017 to 2019), unpacks the platformization phenomenon, focusing on the necessary institutional-legal arrangements for a future economy that furthers development justice. This multi-country, cross-sectoral research project brings together learnings from a range of socio-economic contexts across the world.
The study analyzes a range of critical issues around the governance of digital platforms, with a particular focus on the political economy of platformization. Read our full report, 'Launching Platform Planet: Development in the Intelligence Economy' or take a look at our executive summary for a quick snapshot of findings from our study.
Take a look also at other recent outputs from the project including think pieces and policy overviews and keep watching this space for more updates and research outputs.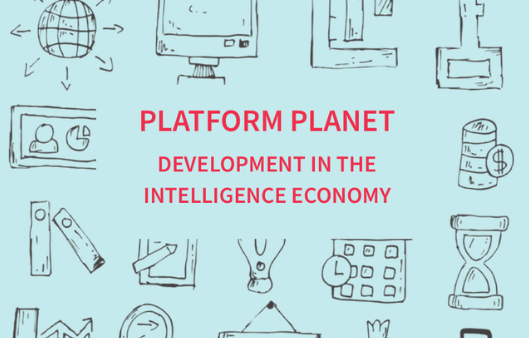 More details on the project and the research network are available on our project microsite