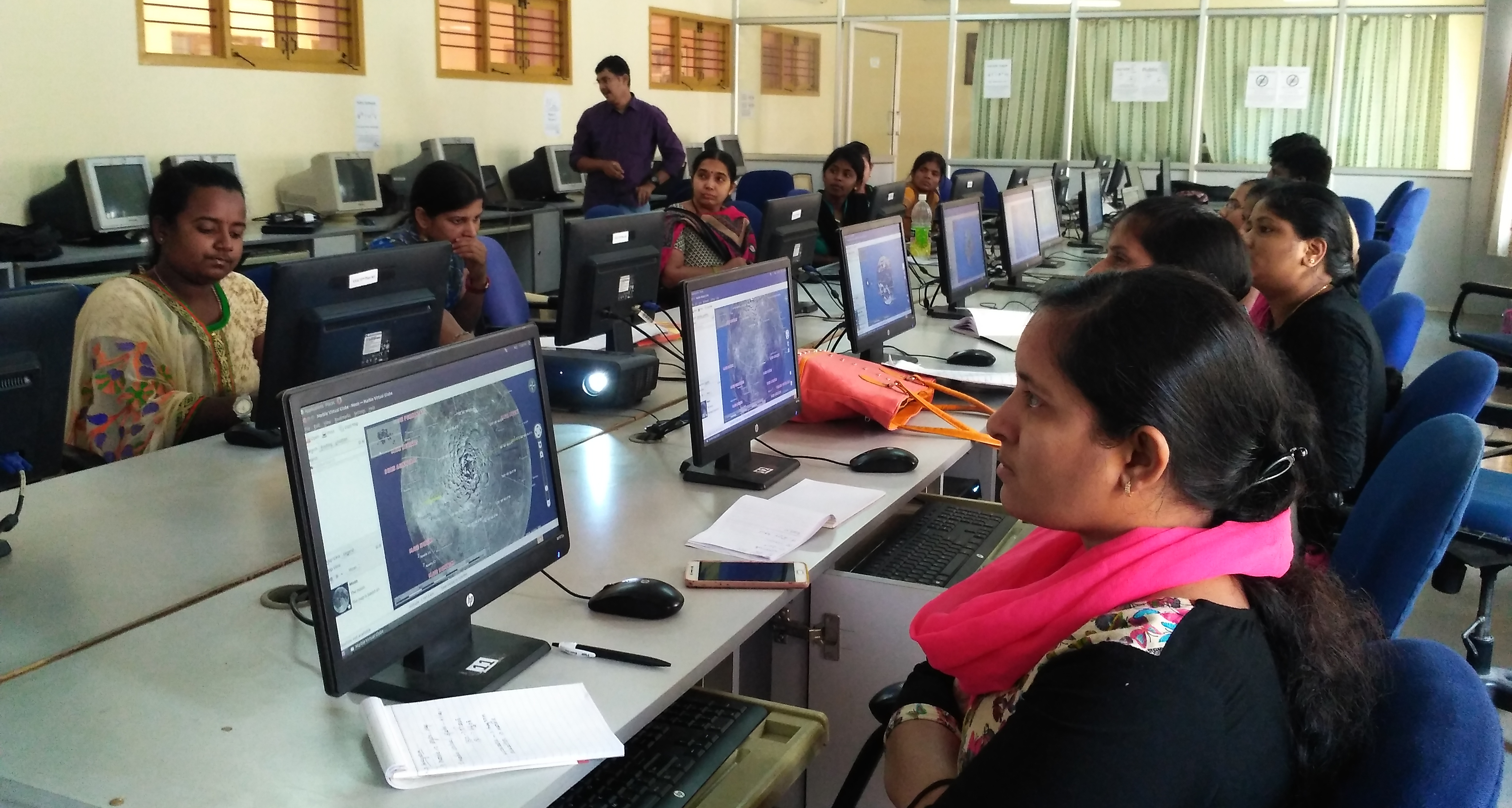 Event venue
Vijaya Teacher's College, Bangalore
Organiser details
IT for Change and Vijaya Teachers College
ITfC designed and conducted a workshop for Trained Graduate Teachers at Vijaya Teacher's college from 2nd to 4th April 2018.
In the workshop, the teachers learnt to use different different digital methods for supporting self-learning, peer learning and collaborative learning. They also practised the integration of ICT for resource creation and subject teaching. The tools covered included accessing the global digital library (browser), concept mapping, text editing, video editing and applications for teaching Mathematics, Science and Languages.
Some of the participants also brought their laptops and upgraded to the Ubuntu Kalpavriksha 16.04 operating system, which was used for the workshop. Many more bought the Kalpavriksha DVD containing all the Free and Open Source Software (FOSS) tools.