IT for Change's work in the area of development and democracy critically examines the digital paradigms of development and the opportunities and challenges it presents for deepening democracy, global justice and citizen rights. We believe that an equitable information society can flourish only through inclusive and informed debate, involving all stakeholders, especially from the global South. Given the prevalence of Northern perspectives and market-centric thinking in current ICTs for development approaches, we have consciously attempted to articulate alternatives through our research and policy engagement. Techno-architectures must be designed and governed for democratising power, so that countries, communities and individuals at the peripheries can renegotiate their place in the world. From concerns spanning e-governance, public information systems and data in governance to emerging policies in global trade, data governance and the very architectures of Internet policy, ideas of justice must be coded into the legal-institutional architectures of digital technology. 
---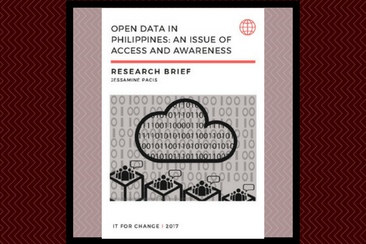 The Voice or Chatter project examines the role of technology in ICT-mediated citizen engagement. Spanning eight country contexts, the study looks at a range of various digital democracy initiatives. Read our research briefs here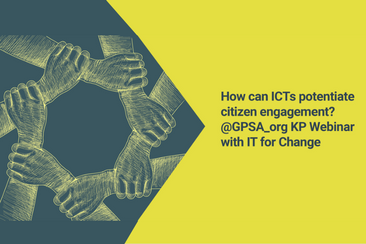 IT for Change presented key findings from the Voice or Chatter research project on July 5, 2017 at a webinar organised by Global Partnership for Social Accountability Knowledge Platform. A session recording is available here.
---
Updates
This block is broken or missing. You may be missing content or you might need to enable the original module.