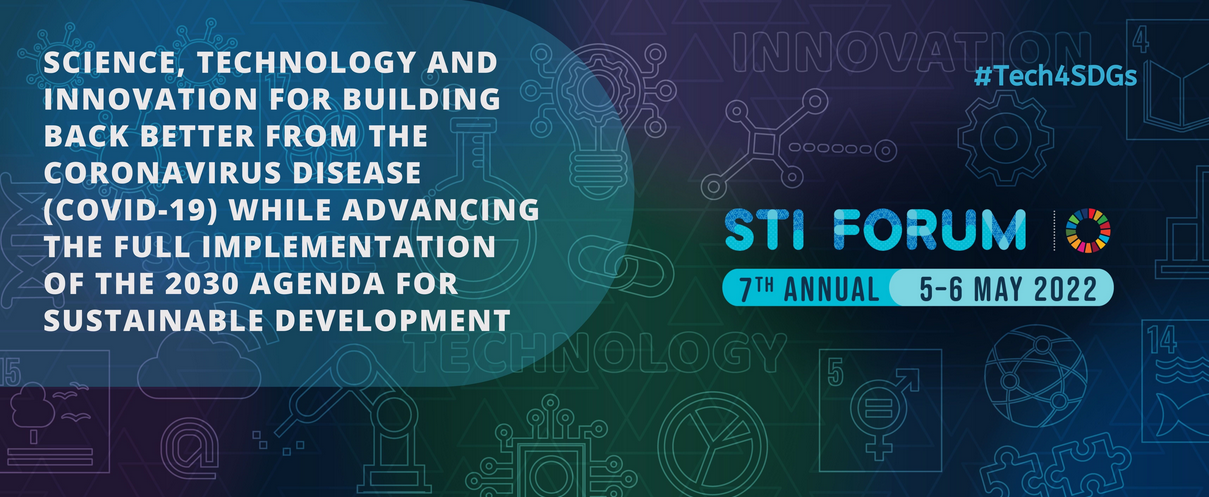 The 7th Annual Multi-Stakeholder Forum on Science, Technology, and Innovation for the SDGs (STI Forum) will be held on 5-6 May 2022 on the theme "Science, technology and innovation for building back better from the coronavirus disease (COVID-19) while advancing the full implementation of the 2030 Agenda for Sustainable Development". The STI Forum will be an opportunity for governments and multiple stakeholders to exchange new ideas, recommendations and priorities for the upcoming work of the ECOSOC and the UN high-level political forum on sustainable development (HLPF) with a focus on the role and contributions of science, technology and innovation. 
The Forum is organized by the UN interagency task team on STI for the SDGs (IATT), convened by UN-DESA and UNCTAD, and the 10-Member Group of high-level representatives appointed by the Secretary-General. IT for Change is on the 10 member advisory group to the UN Secretary-General that co-organized the event. 
As part of our international policy-intervention on digital cooperation, we contributed to session Global digital public goods, digitalization, artificial intelligence, and connecting the world by 2030, you can watch the recording of our inputs here.
We also authored two policy briefs which were included in the IATT report as science-policy briefs for emerging science & frontier technologies, which was launched at the 7th STI Forum this year.
You can read our policy brief on Encoding Digital Technologies for a Feminist Social Contract, written for the gender & STI section here.
You can read our policy brief on Digital Public Goods for an Inclusive Digital Future: A Roadmap Towards 2030, written for the emerging science and tech section here.