Event venue
Kuta (Bali), Indonesia
Nandini Chami from IT for Change attended a conference in Bali, Indonesia to kick off a new regional project by Friedrich-Ebert-Stiftung (FES) on the topic with the working title Women and the Future of Work in Asia .
The future of work will see wide-ranging changes for employers and workers, including automation, artificial intelligence, and a rise in temporary or gig-based employment. Some of these changes have particular implications for women workers, and their perspectives deserve particular attention.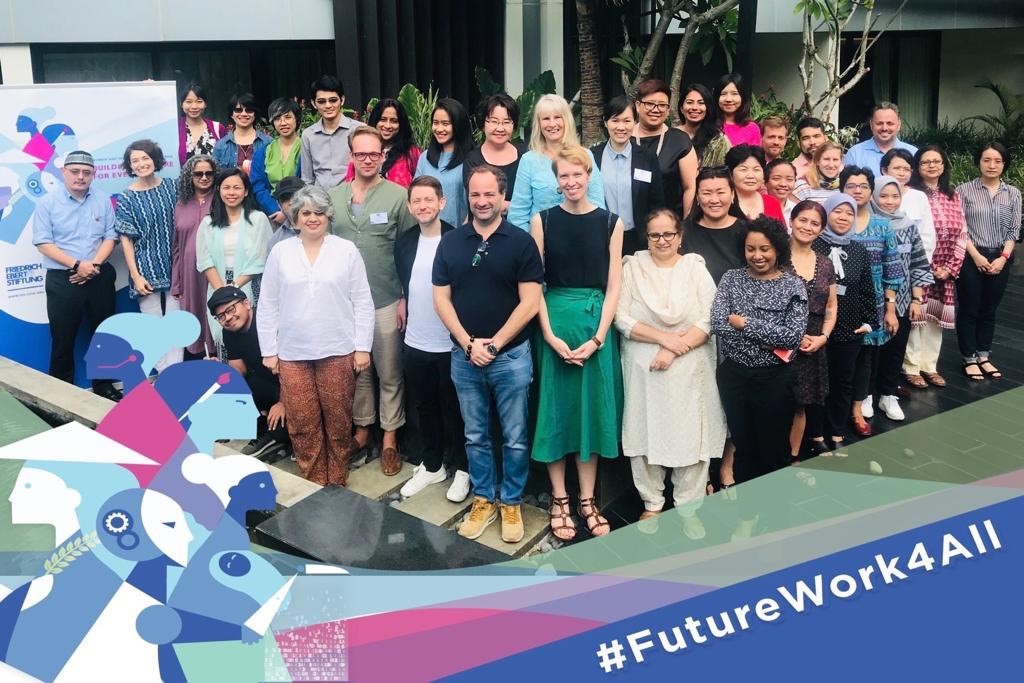 This conference provided a platform to focus on analyses of gender roles in the world of work and develop progressive ideas as well as narratives to advance sustainable gender justice.
See Nandini's presentation here.